Large Scale Training Rollout
Providing expertise for the total solution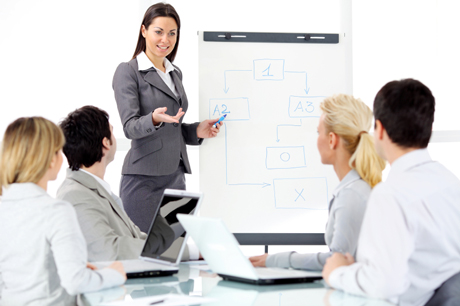 ContactPointe has cultivated nearly 25 years of experience in the training industry, delivering instructor-led business training which equips us with a comprehensive understanding of technical details and the importance of well-executed events and projects.
We have been training Fortune 500 companies on their business process tools and partner with clients from various industries including banking, insurance, manufacturing, education, oil and gas, and medical. Some of our first clients included Borden Foods, Deloitte, LensCrafters and Nationwide Insurance. We have implemented various large scale projects, with as many as 30 instructors training several thousand people in locations throughout the US. To that end, we offer our expertise and experience with Large Scale Training Rollout services.
With Large Scale Project Management from ContactPointe, you get:
Focus on your desired business outcomes
Consistency in student and attendee experience
An efficient and detailed schedule
Effective delivery of message and strong communications
Handling of all logistics including site selection, registration and travel from beginning to end
Real-time reporting and statistics
Services fully customizable to your needs, covering both single and multi-phased events
Training events made smooth and simple.