Rent Classrooms for New Hire Training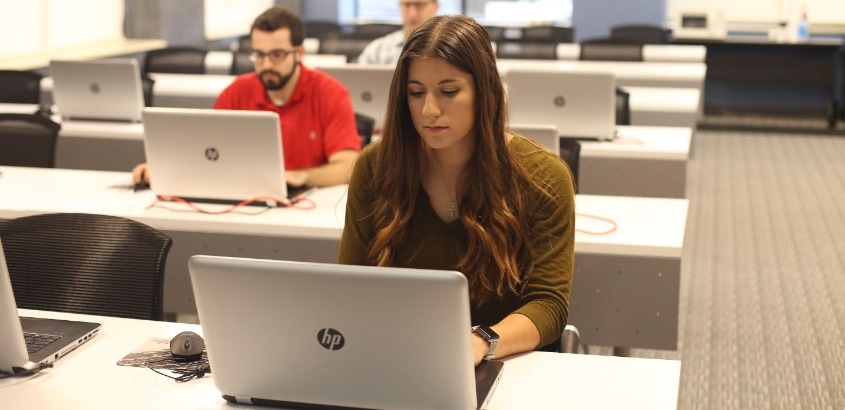 Right space makes for smooth onboarding
Classroom requirements for new hire training are unique. A well set up, comfortable and professional training room sets a good first impression for a new employee. Many companies need to rent facilities due to lack of classroom space. Training space may be required from several days to several months. Often, typical venues have existing bookings and are unable to block off rooms for several weeks. Finding the right technology to support onboarding activities can be challenging. Securing and locking training space for the entire duration is many times an important security requirement.
This is where ContactPointe can assist. We do all logistics of identifying right classroom space with the right technology so you can focus on the larger onboarding picture of productivity and employee retention. From the start, a dedicated project manager is assigned. We coordinate with all involved client departments, including HR, Operations and IT, for a seamless solution. ContactPointe ensures that all the pieces fit together.
Onboarding is a critical process integrating new employees into an organization. It likely involves multiple days beginning with orientation to your company. Beyond the nuts and bolts of initial paperwork and company processes, new hire training helps employees prepare for their unique role and sets them up for early accomplishments that benefit your company.
Outsource the logistics of renting a classroom. Whether training involves one or multiple locations, ContactPointe will:
Schedule all training facilities
Assign a dedicated ContactPointe project manager
Determine optimal locations
Secure and confirm the sites
Coordinate all setup requirements
Confirm setup completion
Training facility setup
Setup of any signage
Setup of all classroom layout configurations
Setup and installation of all computers for training
Audio visual set up with LCD projectors and white boards
Verify adequate WIFI and Internet bandwidth
Distribution and storage of class materials
On-site support/host/coordinator
Refreshments
Coordination of all AM/PM snacks and refreshments
Arrange hot or cold lunch catering
Billing
Simplified billing for each site from a single source
Information
Provide class details and directions
Single point of contact for distribution of information to all facilities
Eliminate the stress of classroom logistics. Call ContactPointe and focus on a solid new employee experience.