ERP Training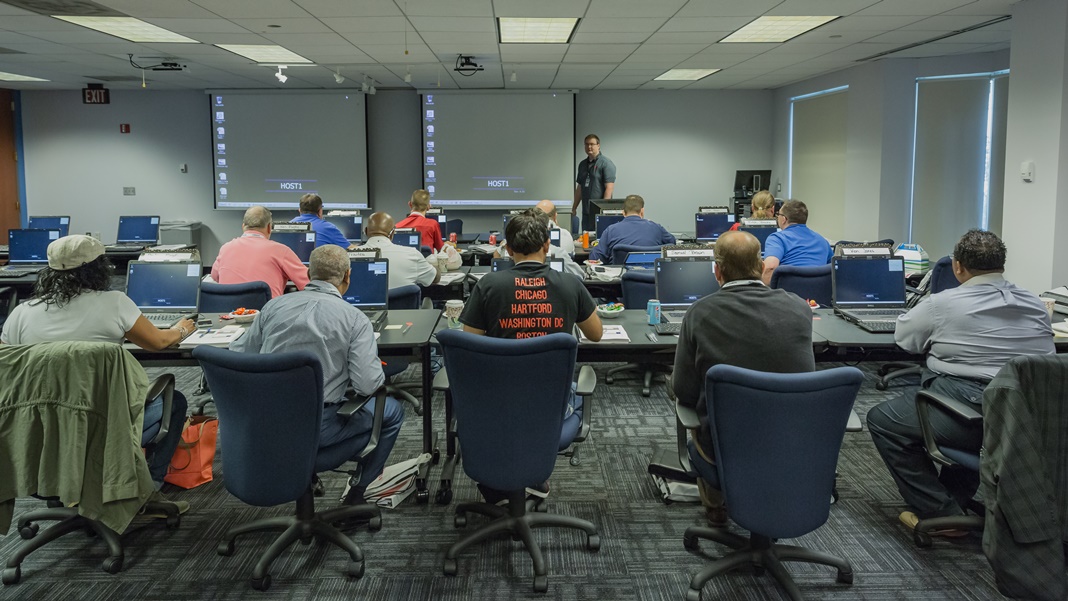 Over 10,000 Employees Trained during Multi-Year ERP Project
Training for a strategic financial initiative can be daunting, especially when involving thousands of employees scattered throughout the US. ContactPointe's ability to handle this large-scale training and technical ERP rollout for Mattress Firm resulted in a seamless transition of personnel training and conversion of their sales data.
The client's request
Mattress Firm moved to a new Enterprise Resource Planning (ERP) system for the entire company. The ERP system, which was developed in-house based on Microsoft Dynamics, manages the company's financial, warehouse, operations, sales, and reporting. Mattress Firm started the transition with over 6,000 employees in 1,500 retail stores and 150 warehouses nationwide, with everyone needing to be trained. Adding to the challenge, several acquisitions were made during the transition which peaked in 2016 with 311 additional stores on the West Coast and 1,000 new stores on the East Coast. This added another 4,000 people that needed to be trained. In total, 10,000 employees in 3,500 stores were trained by the team.
The Challenge
Mattress Firm required "tech centers"; training classrooms set-up with computers for all participants and a network in each location that would be connected to their corporate network, allowing communication with both their training environment and production ERP system. Proximity to hotels, transportation issues and catering were critical as well, with many employees traveling to each training site.
Initially, Mattress Firm set out to find tech centers on their own, but often encountered issues with internet bandwidth, firewalls, computer configuration and overall service responsiveness. Set-up would often take their own tech team numerous hours at each site, lasting until after midnight in some locations. This would leave the training staff without a chance to pre-check and hoping the technology would run smoothly the next several days. The training staff did not consider themselves "technical" and often were challenged if issues would arise during training.
Looking for a better use of resources, Mattress Firm contacted their event management company to help manage the logistics of the training rollout. The event management company booked all of the hotels, speaker, entertainment, and transportation, including busses, to the training. They chose ContactPointe for the expertise required to manage the classroom and training facility logistics. Once ContactPointe was added to the project as a resource and partner, "Life got so much better", as per Mattress Firm Senior Manager Tanya Brandewie.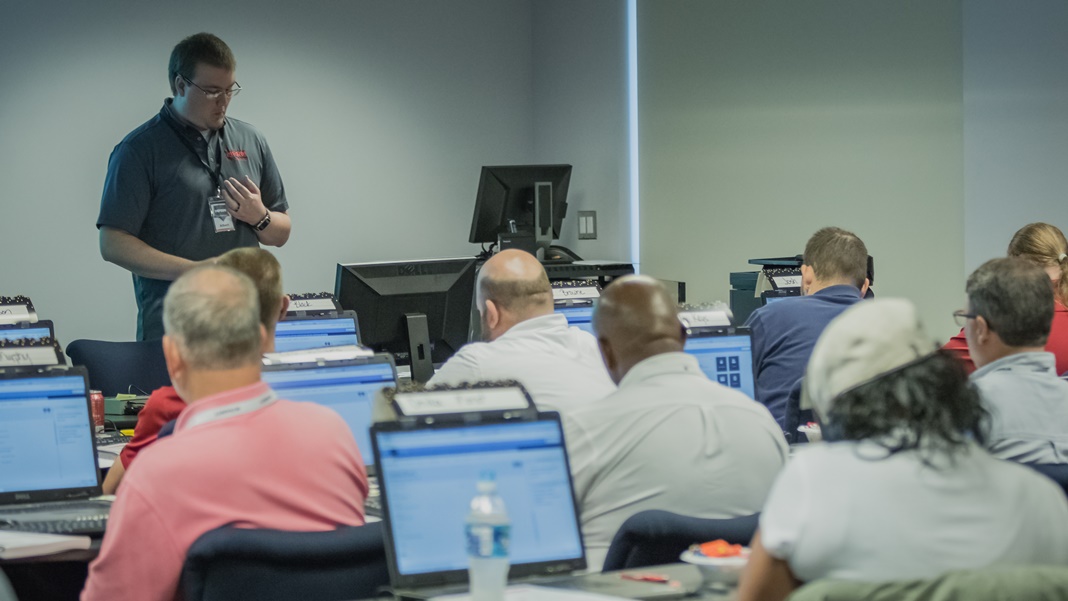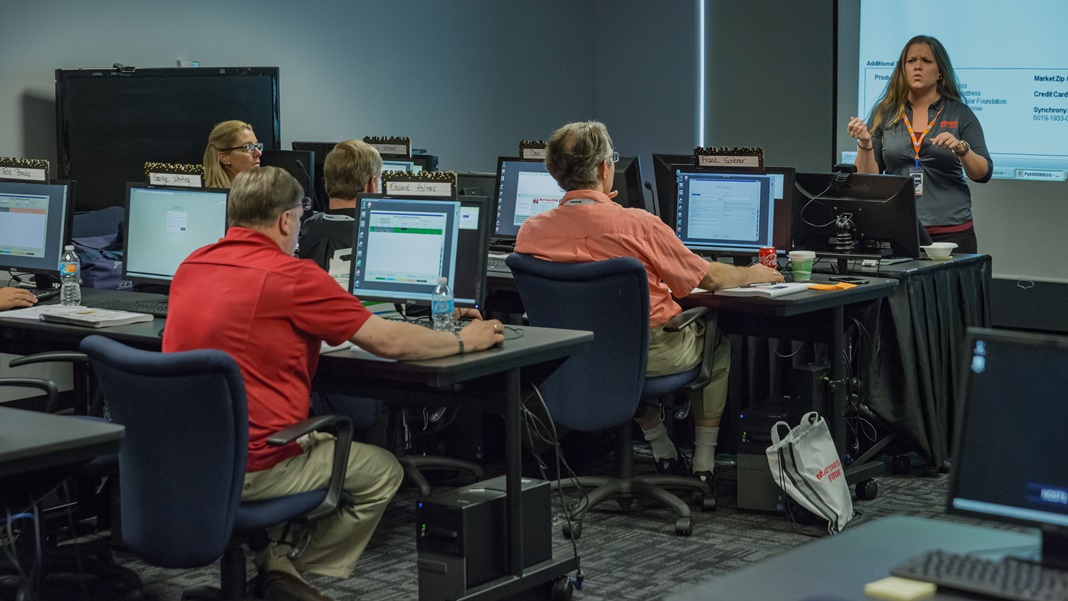 What ContactPointe Delivered
ContactPointe used the Mattress Firm store and warehouse locations to find the most accessible and convenient tech centers. When scouting the potential training centers, ContactPointe insured that all technical requirements would be met, including set-up and testing of routers and printers before the Mattress Firm personnel arrived on site. Mattress Firm had many special requests at the training venues, including:
networking and printing needs
early and late facility access (6:00 am to midnight)
special catering requests
ContactPointe was able to have advanced discussions and negotiations with all types of venues to ensure that Mattress Firm had all details and requirements met so that the training events would operate smoothly and successfully.
"We just had to show up", Tanya B. "ContactPointe did all the coordination behind the scenes, freeing me to focus on training."
When Mattress Firm acquired the additional 1,500 stores, it became a much larger and complicated endeavor. Several of the training events in larger markets required over 250 computers to be set-up for training and "Go Live". The final day at each event and site, the stores would "Go Live", meaning that the new system replaced the acquired companies' old systems. Pending customer tickets had to be manually entered into the new system in order to schedule order deliveries. Up to 3,000 tickets were entered into the production system from each training site in a single day.
There was not a single issue that prevented tickets to be entered or updated.
ContactPointe's Kirk Chambers served as Senior Project Manager and was onsite for nearly all training sessions and conversion days. Kirk also oversaw all of the pre-checks of all technical details at each location. He was viewed as a key Mattress Firm resource, working closely with their managers, IT department and training staff.
Kirk understood Mattress Firm's business culture and the sensitivity of transitioning to a new ERP system. Employees receiving training were seeing their everyday processes changed completely. For many, the old work processes had been in place for 30 years. It was a huge change for these people and Kirk catered to the retail sales organization, making things happen when needed.
The Results
Mattress Firm's goal was to have one Point of Sales System (POS). After 5 years of acquisitions, there were 20+ companies with 5 different POS systems. It was extremely taxing on the Mattress Firm headquarters' payroll and finance staff. The lack of a single POS was holding the company back from their strategic vision to service customers from coast-to-coast. Mattress Firm, the largest bedding retailer, is now on a single ERP with a single POS system.
Mattress Firm had very high expectations for ContactPointe. Their greatest fear was that the network would not be set up correctly at each training location. It was critical to get customer orders into the new system immediately. With the many days of training over a multi-year period, there was not one issue. All locations worked seamlessly. "Anything that I threw at them or requested magically happened. ContactPointe is absolutely the best vendor I've ever worked with" said Tanya Brandewie.