Training Logistics Solution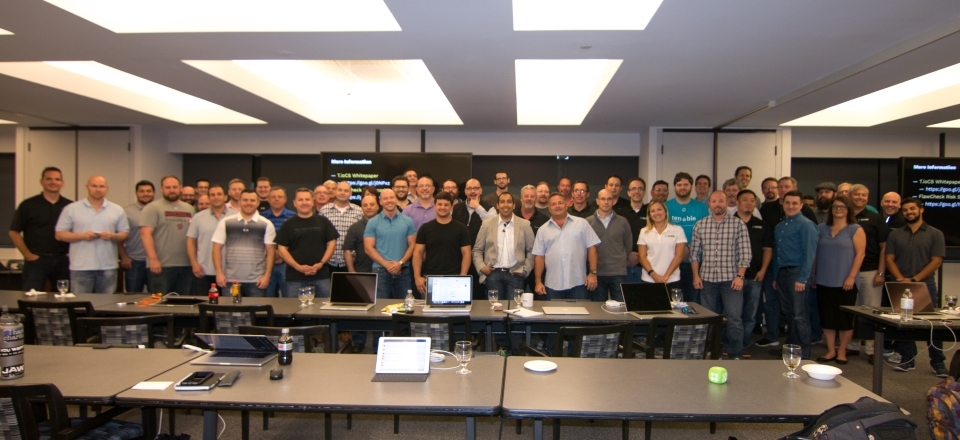 Advanced Services Support Small Enablement Team
Tenable Network Security's small enablement team manages sales and technical sales training globally. In 2017, the volume of training events increased significantly and the uptick required significant time to manage logistics. ContactPointe provided a training logistics solution that managed all logistics at a competitive price and within budget. It was a "dream come true".
The Client's Request
For the Sales Readiness team at Tenable, training logistics used to be a very manual process. Each event is run on a case-by-case basis. Some training events have 20 participants, others 100. Many training events are run out of their Maryland headquarters. However, when they're held outside Maryland, significant time is spent finding locations, getting multiple quotes, checking on availability, matching technical specs and compiling on a spreadsheet. Some vendors took days and weeks to respond.
A single staff member Rachel G., Channel & Sales Readiness Specialist, managed the logistics and spent 50% of her time on training logistics. The next phases of contract negotiations, PO approval and catering arrangements continued to take away from other responsibilities.
What ContactPointe Provided
ContactPointe's first request was a 4-day event on the west coast for February 2017. It required a technology classroom with significant Internet bandwidth, along with catering. Initially focused on southern California, the Tenable sales team decided to move the event to Oregon. With over 650 locations throughout the US and Canada, ContactPointe matched a venue to Tenable's requirements. The Beaverton, Oregon venue provided a professional setting with classroom set up for 15 attendees, 100 MG Internet and free parking. All logistics were arranged via phone and email. Rachel coordinated remotely and was not physically at event. One of her biggest concerns and worries was that despite all the planning on paper, emails and telephone calls, something would be wrong with set up. This worry did not come true. The Portland training instructor reported that the vendor was awesome.
Rachel G., Channel & Sales Readiness Specialist- "It was a big relief. After the Portland event, it was a dream come true. With ContactPointe, I trust that all details will be taken care of. I have faith that our brand is positively represented and events run smoothly. I no longer have to keep my fingers crossed."
ContactPointe's Advanced Services
Recently, Tenable used ContactPointe's advanced services for a 75-person event. This first- time event delivered new product training to all Tenable technical sales engineers. It was a multi-day event with specific technical requirements and an evening team building event. All added up to a complex training event.
ContactPointe made a huge undertaking very simple. ContactPointe's venue met all the technical requirements along with close proximity to an airport and nearby hotel rooms. ContactPointe negotiated the hotel contract and rates, managed the booking and arranged shuttle transportation to the team building event. Tenable simply provided a list of attendees with their hotel booking dates. Rachel was pleasantly surprised by the hotel booking and transportation services and was glad to hand over.
ContactPointe's Kirk Chambers provided on-site project management services for a smooth execution. Kirk managed the details during the event so Tenable instructors remained focused on new product training. Last minute details, like storage of Tenable laptops during the team building event, were quickly solved by project manager Kirk.
Results
ContactPointe's competitive rates surprised Rachel. ContactPointe's pricing fell within their existing budget and made it simple to justify adding ContactPointe as a logistics partner. ContactPointe responds quickly, not in days and weeks like other vendors contacted by Tenable.
Rachel recommends ContactPointe services. "If you don't have the time to do logistics, ContactPointe will provide a great experience. All our events have been a success and I have confidence and trust in ContactPointe and Kirk, knowing that everything will be taken care of. Just try it."