Onsite Technical and Computer Support
Feel assured that your technical requirements will be understood and tested prior to your event date
When it comes to computers labs and technology classrooms, we understand the importance of installing customized software applications according to the customer's exact specifications while offering onsite support and a professional setup. Our customer service technicians ask the right questions and ensure that every machine is configured with the software you need, and will to work problem free throughout your training session.
Training often involves tapping into a corporate network. We have deep experience with VPN and other secure network technologies and will have everything configured properly, before you arrive.
Because students are in the class for a limited time, a classroom environment that promotes productivity and learning is key. Our technical staff understand how to set up a learning space that will be conducive to learning.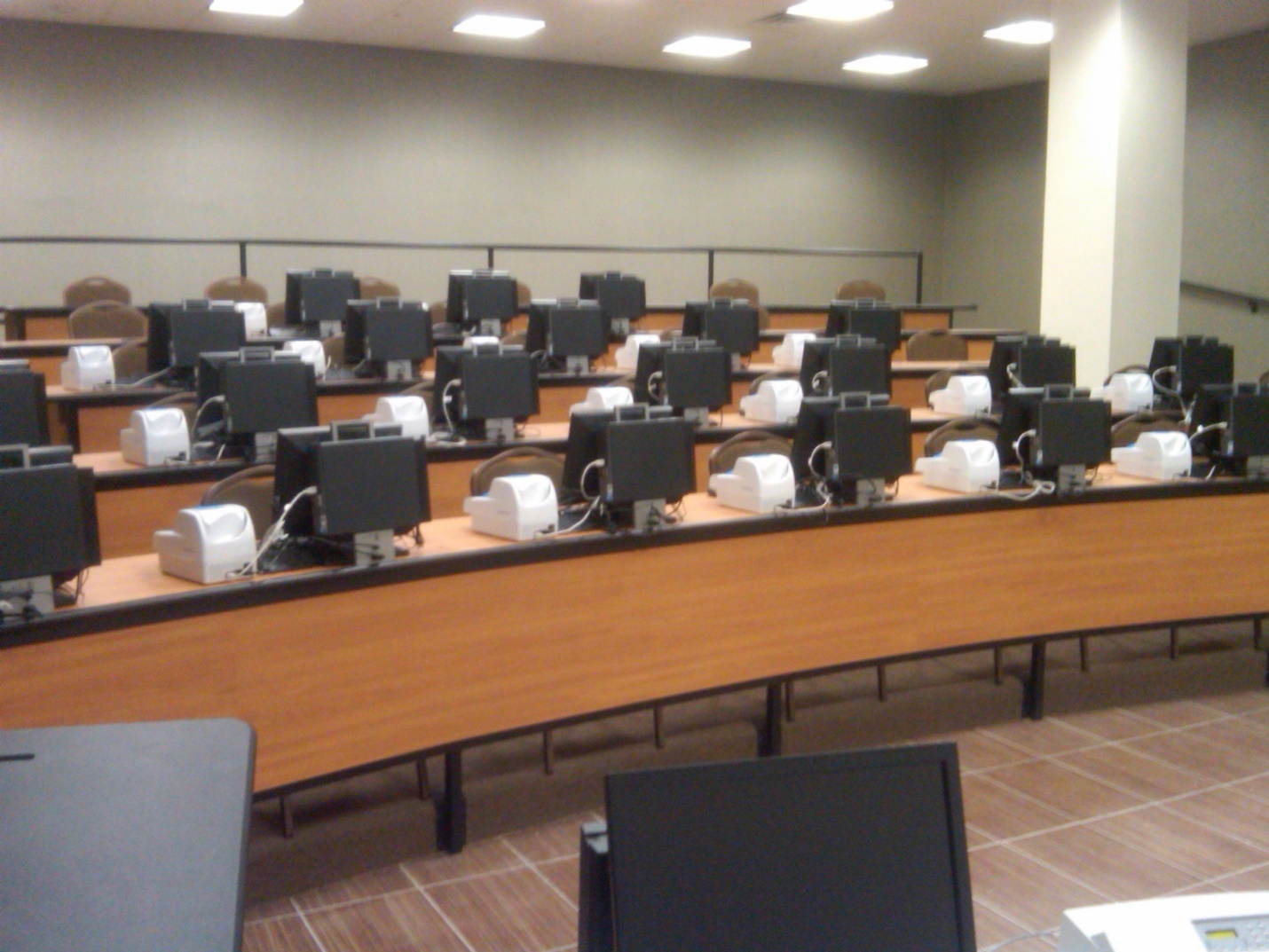 ContactPointe's technical set up includes:
Networked classrooms with Internet access
Video projection equipment
Onsite support
Software that is fully installed and tested
Video conferencing software, web conferencing services and cameras are an additional option to incorporate subject matter experts or other resources in your training session. ContactPointe coordinates set up and testing for your event.
Rest assured that once you schedule with ContactPointe, your training event worries are over.