Offsite Training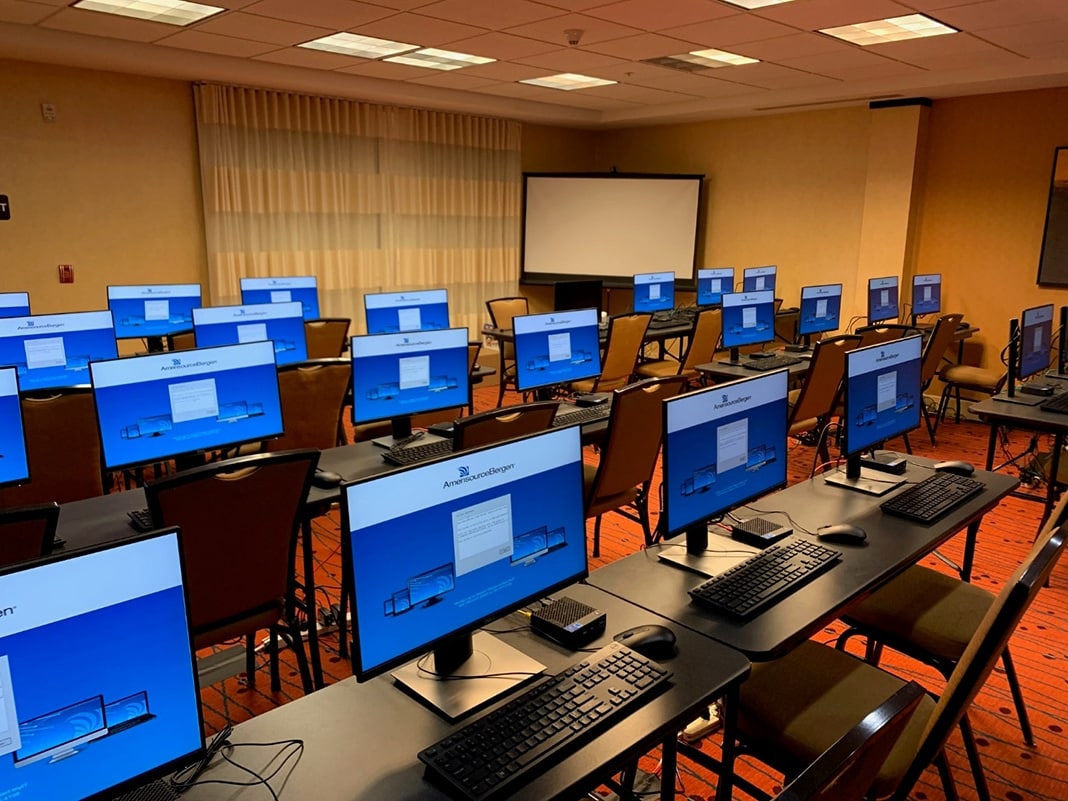 Flexibility Key Requirement for Offsite Training
Lash Group provides patient services for patients on specialty medications, which is offered and delivered by their parent company AmerisourceBergen. They are dedicated to helping people access, afford and remain on the treatments they need.
The Challenge
Lash Group needed to train over 100 employees on a replacement software application. In-house space was not available so they began working to identify an off-site location for their 3-week training event. Finding an effective but cost friendly solution was a key factor.
Lash Group Admin Assistant II Susan Nelis had never coordinated an offsite training meeting before. She initially requested quotes from hotels and found cost was beyond what was expected. Frustrated, Susan initiated another Internet search and found ContactPointe. During the initial conversation, Susan recognized that ContactPointe was experienced and knowledgeable about the logistics for an offsite. ContactPointe's "all-in-one" package and pricing were very attractive.
Lash Group management approval took a lengthy time as dates for the training changed on several occasions. Another consideration was the specific technology and Internet requirements necessary for the software training. Initially, Lash Group considered renting laptops but decided to provide their own equipment. Planning began in October but management only committed one week before event started in January.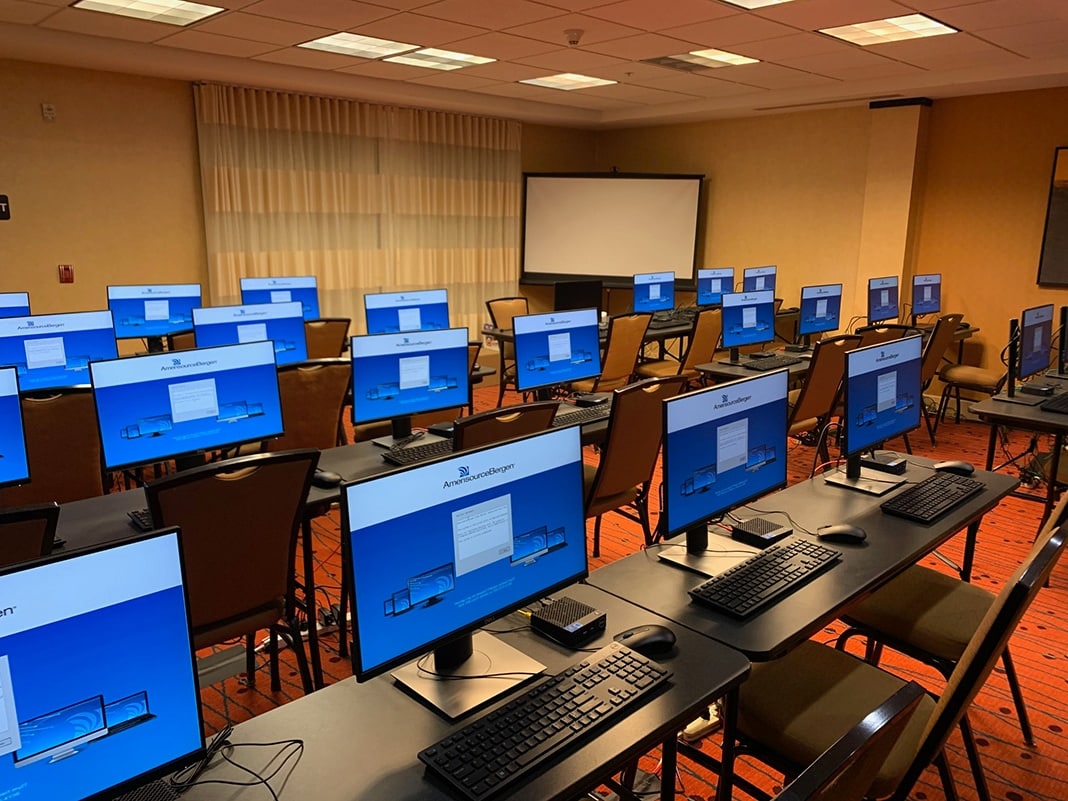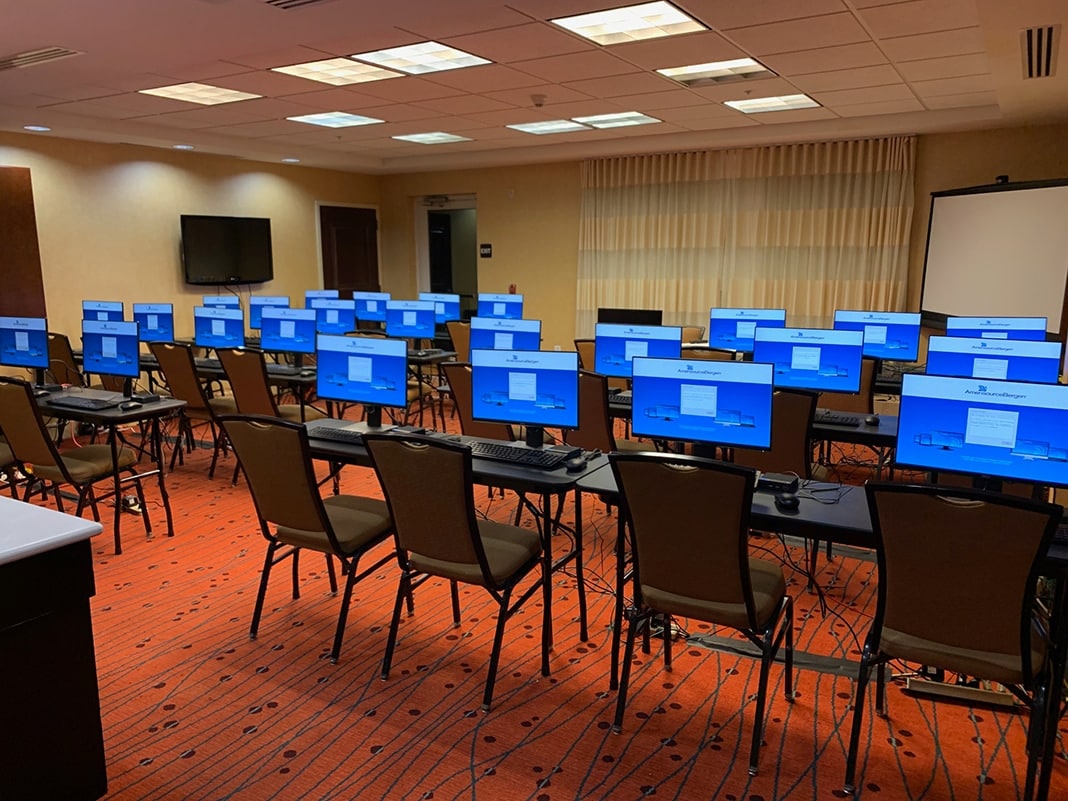 What ContactPointe Delivered
ContactPointe located and set up a 30-seat technology classroom complete with projector, switches, Ethernet cabling, power cords and surge protectors to support the company's computers. The staff worked closely with Lash Group IT personnel, ISP provider and hotel personnel to have a live Internet port in room. Internet set up was challenging but ContactPointe patched wiring through the hotel's network and got the Internet bandwidth required.
As the training dates shifted and technology requirements evolved, ContactPointe proved very flexible in working with the changes and coordinated all the resources needed. ContactPointe provided a custom solution for Lash Group.
The Results
Training ran smoothly all three weeks and training objectives were met.
"We know that it took all of you to make this a success, and we are so grateful that training is going smoothly. We couldn't have asked for a better team to pull this off. This has a huge impact on the associates' learning and ultimately, the transition of the team to Fusion.
Thank you for working together to impact the success of everyone involved, which directly impacts the success of the business." Senior Training Consultant
After a successfully implemented off-site, Susan wholeheartedly recommends ContactPointe services. "I couldn't have found any place better to help me coordinate this offsite training. The patience was there through all the changes and wait times. I would highly recommend ContactPointe to anyone that needs help in finding an offsite for their business."