Training & Meeting Rooms
Rent state-of-the-art classrooms and training facilities for single or multiple days and locations
Regardless of what type of training event you are hosting, ContactPointe has the training facilities that will meet your classroom rental needs while nurturing a learning environment that all participants will enjoy. You can also sit back and relax knowing that every detail is being managed and coordinated by us.
Are you conducting training sessions in multiple cities? If you are seeking training rooms or meeting room rental it's no problem for ContactPointe. With over 750 facilities throughout Canada and the US, we can guarantee that we can help with your training or meeting demands.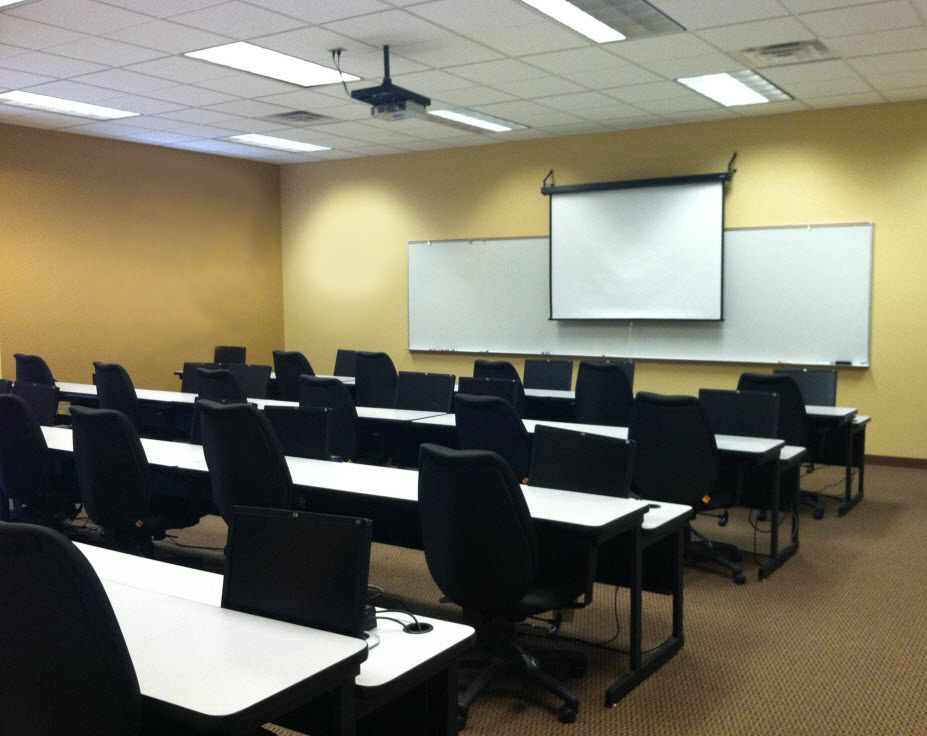 Each of our 750+ training facilities with our all-inclusive rate includes:
Meeting rooms with flexible room layouts
Public wireless Internet access
Audio visual setup with LCD projectors and white board
Facility access hours typically from 8:00 – 5:00
Technical coordination and software setup
On-site technical and admin support
Catering services- AM and PM snacks provided, lunch optional
Concierge services
ContactPointe makes meeting space rental easy with our White Glove Service which includes:
'All inclusive' quote and One Pointe of Contact
Easy scheduling and logistics - No deposit at time of booking
14 day cancellation policy with no fee
One invoice
Facility directions and hotel information prepared for your attendees
Planning your next training session?