Albany Meeting Rooms and Training Facility
Training Classroom and Meeting Room Rental and much more in Albany
Our two Albany area training and meeting facilities are conveniently located north of Albany in business parks with ample free parking. The second location is in Latham. You'll find the latest technology, all-star catering and top notch service. We are committed to provide you a quality training classroom- one in which the details are taken care of for you so your focus is on delivery of the meeting or training program.
Classrooms:
8 modern classroom and meeting rooms
One all-inclusive quote
Flexible setup options up to 30 participants
Facility access – flexible hours covering day, evening and weekends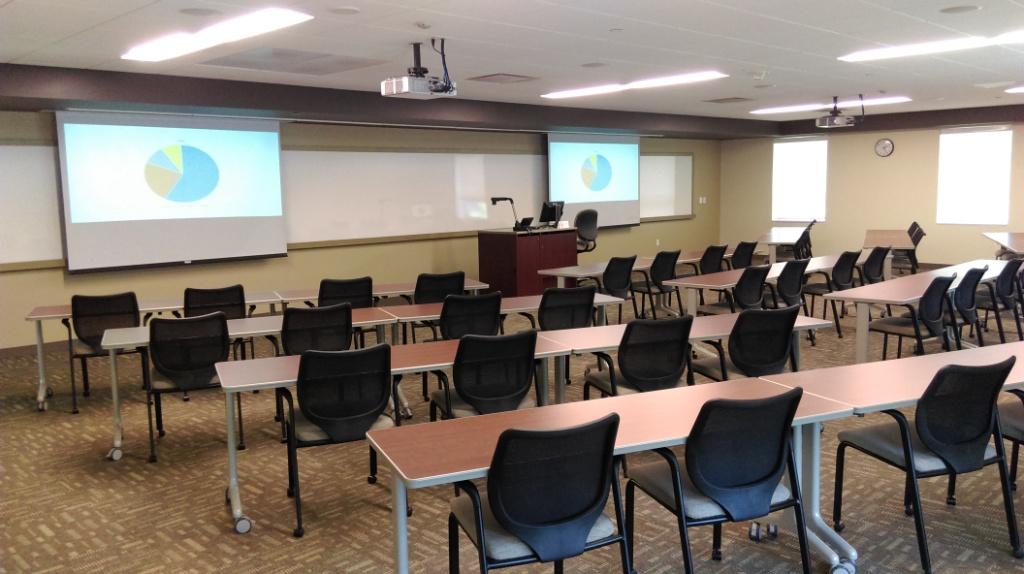 Technology:
Facilities featuring whiteboards, digital projectors, flipcharts and computer labs with ultrafast Internet
Internet speeds of 200 Mbps upload and download
Technology center with ample hardware
Large flat screen monitors
Onsite technical staff
Software installation and setup
Ceiling-mounted projectors
Other features:
Convenient scheduling and logistics - No deposit at time of booking
14 day cancellation policy with no fee
On-site admin support
Participant lounge and lunchroom
Catering services -AM and PM snacks provided with optional hot or cold lunch
Drinks including coffee, tea, water and soda
[company_short] manages all of the time-consuming and frustrating details going into securing a location for your next training class or corporate meeting. Just sit back and tell us your needs.
Nearby areas: Latham