Tallahassee Meeting Rooms and Training Facility
Best training classroom destination in the area
At our three Tallahassee, Florida locations, you'll find the latest technology, all-star catering, and top-notch service. We are committed to provide you a quality training classroom- one in which the details are taken care of for you, so your focus is on delivery of the meeting or training program.
When customers use our classrooms for training programs, they save time because we handle the details!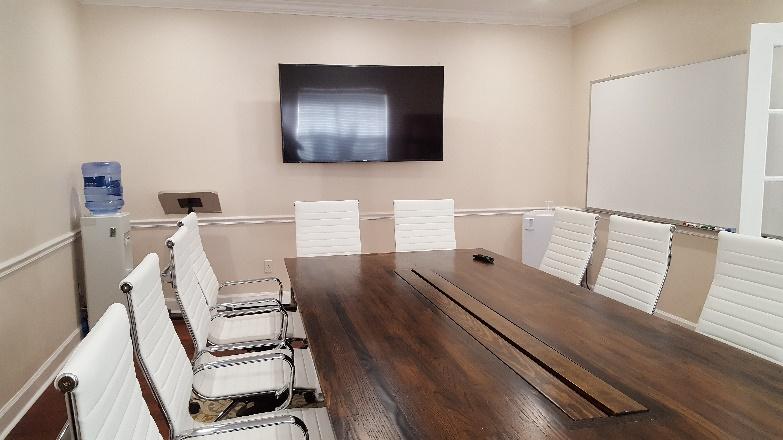 The elements that make our facilities a first choice:
Technical and administrative support
Technology to support the learning objectives
Comfortable chairs with multiple adjustments
Central location
Lower costs than many other options
Facility Details
12 Computer Classrooms
3 Meeting Rooms or Non-Computer Classrooms
Room capacities ranging 3-25 seats
Large auditorium
Projectors in some room with whiteboards and flip charts available
Wireless Internet
Hours of Operation: 9:00 am to 5:00 pm
Beautiful décor with friendly hosts
Ample free parking
Each computer classroom is set up with the needs of the client in mind. We provide a clean set up with client and network operating software loaded, local area network connectivity, and a connection to the Internet. The instructor's screen is projected to allow each learner to follow as needed.
Technology
Business Class Internet with fast upload/download speeds
DSL Internet
15.6" monitors, dual monitors available
Computer Specs: 500 GB HDD SATA / 5400 rpm, Intel Core i3 (7th Gen) 7100U / 2.4 GHz, 2400 MHz, 16 GB, 15.6", Windows 10 Home 64-bit Edition - English
Projectors available in nearly every classroom; Types: Dell 2400MP and Infocus
50" large screen TV with chromecast to cast presentations on
Technical Staff On-Site
Software installation and setup
Other features:
No deposit required when booking
14-day cancellation policy with no fee
All-inclusive quote with one invoice
On-site technical and admin support
Coffee, tea, soda, water with morning and afternoon snacks; optional coffee and water only at this location
Daily and weekly rentals, no hourly rentals
Flexible options for catering
Within walking distance of restaurants
We're always willing to go the extra mile and accommodate the clients any way possible. When you work with ContactPointe, we will ensure that every detail is taken care of so that your meeting or training session will go off without a hitch. Every detail will be managed and coordinated before you arrive, taking the stress off of finding your next venue.